Profile
TYLER GRUSENDORF
Portfolio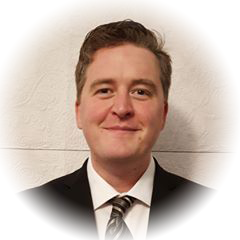 The digital home of Tyler Grusendorf
Here you will find my portfolio and a little about me...
I currently live in Saskatchewan, Canada
You can email me at:


In 2006 I graduated from Southern Alberta Institute of Technology with a Diploma in Computer Technology.
My career really began when I started at a private school, Crofton House, where I worked in a multi-hat IT position for ten years. Most of what I did there was troubleshoot and repair computers. Both Apple and Windows PCs. My other duties included everything from tech support to server management to scripting and programming.

After leaving the school in 2017 I gave away most everything and sold my condo before throwing my mum and two cats into a motorhome. From Vancouver, BC we travelled down the Oregon coast before heading inland. We spent six months on the road making it all the way down to New Orleans before making our way up to Atlantic Canada. You can read all about our adventures here. Truly, an amazing experience!
From there I lived in Nova Scotia on Cape Sable Island (alas not the one with the horses) where we spent 18 months renovating a house before relocating to Saint John just in time for Covid.
I worked for a year at Source Atlantic managing their Prophet 21 system and after leaving continue to work on a contract basis for more advanced/special tasks.
Once Covid travel bans were lifted we headed west again only to find our adventure halted at the US border (Covid yay) with winter quickly approaching. We ended up settling in Saskatchewan for two years now.
A bit of history there but really what I wanted to convey is I am highly versatile and willing to tackle a wide variety of challenges.
During recent years I've worked on several programming projects. Mostly for my personal amusement and to keep up with my programing and admin skills. This includes the x64 Emulator and, most notably, seriously pinned which is the long arm quilting service my mum opened. I have been busy working with her to get a site as well as help her with her start-up and the prep needed to secure funding.
She has since closed her doors in favour of returning west with me; However, I maintain a static copy for posterity.
Other sample work I've completed can be found at my GitHub page.
While recently I've switched to a less IT specific role to peruse other aspirations, I am looking forward to finding a role that will allow me to contribute my IT skills and unique experiences.
I've been enjoying this new journey and the challenges it has brought and am now on the hunt for our forever home!